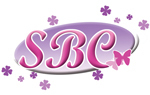 Intensify your natural beauty with our range of skin friendly and effective Skin Care, Hair Care and Peeling Products like Radiant Glow Pack, Altrarich Skin Lightening Cream, Multi Purpose Facial Kit, Miracle Regrowth Oil, Shiny Shampoo, Skin Glowing Face Wash etc.

About Us

Shubham Beauty Care
was founded in 2002 with a clear vision for providing innovating products and services for rapidly growing personal beauty sectors. At present we have over 4000 sq.ft.of air conditioned facility with manufacturing unit, research and development, quality testing lab, warehousing, packaging and office administrations.
We are able to produce the finest personal care products. Shubham beauty care is led by a management team of experienced technical and product specialists to ensure quick, innovative and latest product developments in the personal care products. We, at Shubham beauty care have been providing expertise in personal and professional beauty care, home care, skin care over 13 years. We are using 100% vegetarian and natural herbs and extract to manufacture all products.
It also includes job work for our special clients such as dermatologists, cosmologist, wholesalers etc. Priti Maru, renowned manufacturer of Shubham Beauty Care has been associated with the major beauty salon at various parts of country as the supplier of products required by them for their various treatment.

She has been also associated with many dermatologists, cosmologist as the supplier of products required by them. This includes a host of seminars and workshop we held after certain regular interval to train professionals. We have trained thousands of beautician during last 12 years.
Shubham beauty care as a proprietor concern propagates with simple and fundamental human values that successfully translate into experience for our colleagues and career of our employees.
Brand Values
All our products are:

Based on scientific research
Use of effective and key actives
High quality raw materials and ingredients
Innovative and advanced formulation technology is employed
Large international network of scientific research
In-house research and development
Result oriented
Unique delivery system
No artificial colors,formaldehyde and harsh chemicals

Paraben free, hypoallergenic and non-comedogenic packaging



Simple, unique and exclusive
Tamper proof packaging is done using tubes for maintaining hygiene, preventing contamination
sampling and manufacturing

In-house manufacturing unit
Highest standard of quality control and good manufacturing practices
Continuous efforts are made for innovating with new technologies
Promotional/marketing
High profile marketing strategies
Promotional offers
Superior quality of branding, educational and marketing material
Pricing/profitability
Reliable and professional treatment
Loyalty program
Excellent retail profit margins

Safety
Our primary concern is safety. our all products made available through research and it well really provide a benefit to the consumer. Finally safety, effectiveness, sensory experience have always been the three key dimensions of shubham beauty care.
"We are mainly dealing with bulk quantity order inquiries."
SHUBHAM BEAUTY CARE
G-A-4-1,Kothari Ware House No 2,5 Acres, Tikujini Wadi, Manpada, Thane West, Thane - 421204, Maharashtra, India
Mrs. Priti Hemant Maru (Proprietor)
Mobile : +917208900073, +919769579578